Shannon Simmons
President
Shannon has been involved with NYT since 2015, serving as a green room mom and on various hair/make-up committees, and as a camp coordinator, and has seen firsthand the positive impact the programs can have on students' lives. She holds a Bachelor of Science in Geography from Texas A&M University and a J.D. from the University of San Diego, School of Law. Her most recent professional position was with the Asylum Division of U.S. Citizenship and Immigration Services. She previously worked at Fulbright & Jaworski and Grimes & Warwick, in San Diego, California. Shannon and her husband, Tom, have two sons and a daughter-in-law.
Clay Alexander
Secretary
Clay received a bachelor's degree in business administration from Texas A&M. He currently serves as VP of sales for Long Lake Ltd., the 4th largest homebuilder in the greater Houston area. He has been in the home building industry for 18 years. Clay was also a volunteer fireman for 16 years.
Clay and his family have been involved with theater for five years and with NYT since the first production where he served on the sets committee. He has chaired the sets committee for Godspell, Narnia and Music Man.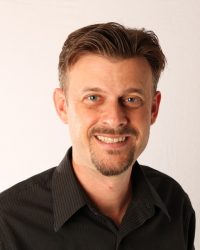 Justin Parks
Executive/Artistic Director
Justin has directed tons of musicals including Peter Pan, Godpsell, 24 Hr Musical and Charlie Brown for NYT.  As an actor he has been featured in shows including Singing in the Rain, Blood Brothers, Footloose, West Side Story and Drowsy Chaperone. Justin co-founded CYT Chicago/Spotlight in 1997 and led that program through 2013. He was also a part of several start-up youth theaters across the country. His day job is running Theater by Design, a specialty costume and prop rental business.
He holds a BA in Religion with emphasis in Theology from Point Loma Nazarene College.  Mr. Parks has served Billy Graham Evangelistic Association and Willow Creek in artistic endeavors.
Justin and his wife, Rachel and five kids (Jillian, Micah, Liberty, Jackson and Saylor) live in Shenandoah.
Ann Wood
Board Member
Ann has been involved with NYT since 2014 when their family embarked on their first foray into musical theater with NYT's production of Peter Pan.  Since that time she has been blessed to have seen the positive impact the program has made on many lives, including her own family. She is honored to be part of this organization, which places their priority on the students' relationship with Christ and spreading the gospel, while still giving each participant a quality theater education.
Ann holds a Bachelor of Science degree in agricultural business management from California Polytechnic University, San Luis Obispo. She also worked for State Farm Insurance for 10 years as an agent and claim representative, as well as having worked in agriculture and economic development. Ann is pleased to bring her experience in marketing, communications and customer service to the board. She is blessed to be a wife, mother, homeschooling mom, writing tutor, and farmer-in-training. She lives with her husband and son on 10 acres outside Conroe.
---
Christi Lachney
Administration/Program Director
Christi has been involved with NYT since her oldest three jumped into the production of Beauty and the Beast in 2017. It was the perfect fit. Her house is a constant musical anyway, so now everyone is singing the same show. She's loved music her whole life and grew up singing in her church choir and playing in her high school band.
With a Bachelor of Science in Agricultural Leadership and Development from Texas A&M University, Christi's managed a cattle property in outback Queensland, Australia and worked in the financial industry with Merrill Lynch.
Today, you will find her happily serving at home to her prince charming, Robert, and their six kids (Joshua, Leah, Hannah, Priscilla, Tabitha, and Martha). Christi homeschools the children in the classical model where music is prized as a key component of instruction and is grateful to have NYT help fill that role. She also loves to read and study healthy, natural living. She looks forward to serving the families that God brings to NYT, as her family grows alongside them.
Emily Currid
Woodlands/Magnolia Business Manager
Emily has the joy of living life with her funny, loving, kind-hearted husband, affectionately nicknamed Schmoopy. She also has the pleasure of raising two adorable humans – Kaitlyn and Liam. You will often find them binge watching Netflix, playing board games, wrestling, playing football and four square, and generally loving and enjoying life. Emily's other hobbies include all things Dr. Who, running, reading, and working out. She despises carrots and prays for world peace. Emily is also a REFIT® and POUND® Instructor at The Zoo Healthclub in The Woodlands.
Andrea Brazzell
Tomball/Cypress Business Manager
Andrea lives in Spring, Texas with her fantastic husband of 18 years, Daniel and their three children Matthew, Joshua, and Julia. They are hoping to expand their family through foster to adoption in the near future and are excited to see what the Lord has in store for them. Andrea has enjoyed home schooling her children for the last 10 years. She has served on the leadership team at her co-op for 4 years and has enjoyed teaching classes such as history and yearbook as well as serving in teaching positions in Cub Scouts and AHG. Andrea loves to travel and explore the world and different cultures with her family. In recent years, she has also discovered a love for reading. Most days you can find her in her happy place – in the kitchen cooking while listening to an audio book. Andrea is thrilled to join the staff of NYT and hopes to combine her 15+ years of experience in customer service as well as her 5+ years of work in children's ministry to glorify the Lord by being a part of a program that honors him and gives him all the glory.
Jennifer Solomon
Marketing Manager
Jennifer has over 21 years of experience in marketing and public relations. She created Inspire PR & Marketing in 2012, a public relations and marketing communications business dedicated to assist small to mid-sized companies. In 2013, Jennifer founded North Phoenix Family magazine, an online community resource for families in the North Valley area of Phoenix, and served for five years as the publisher and editorial director.
Prior to establishing Inspire PR & Marketing, she served as communications director for the Anthem Community Council, Inc., a non-profit government organization overseeing the community of Anthem. In this role, Jennifer was responsible for overseeing the department's communications and marketing initiatives, programs, campaigns, and services. Throughout her professional career, she has managed marketing for clients in insurance, non-profit, sports, investment securities, publishing, retail, construction, technology, real-estate, legal and hospitality industries.
Jennifer holds a bachelor's degree in broadcast journalism from the University of Nevada, Las Vegas, and earned her master's degree from California State University, Fullerton in mass communications with an emphasis in public relations.
Born and raised in Southern California, she moved her family to Arizona where they lived for 11 years prior to moving to Texas in 2017. Jennifer and her husband, Brent, have two children, Tristan and Kayden.
---
Rachel Holland
Woodlands/Magnolia Area Producer and Teen Camp Coordinator
Rachel was born and raised in Texas and met her incredible husband, Ryan, while attending Texas A&M University. She has been married for 19 years and have four kids who all love NYT. In addition to loving Jesus and theater, Rachel loves traveling with her family, reading, dancing, bad karaoke, and essential oils.
Angel Pawlak
Tomball/Cypress Area Producer
Angel was born and raised in Texas. She has been happily married to her husband, John for almost 18 years. They have a 14 year-old daughter, Ashley. Angel became involved with NYT when her daughter was cast in Lion King Jr., and they were welcomed with open arms. They have been a part of three shows and two summer camps. Ashley loves all things theater related which has provided an avenue for wonderful friendships and experiences for them. NYT has become a second family for the Pawlak's. Angel has served at NYT in sets, props, green room, costumes, usher, and house manager. In her spare time, she enjoys traveling with her family, volunteering, and doing crafts. Angel is a lover of Christ and loves that NYT's mission is to help nurture children's relationships with Christ through theater.
She traveled the world as a flight attendant for 10 years, and served in the United States Air Force Reserve for 6 years. She is currently pursuing her Bachelor's Degree in Elementary Education. She believes that you are never too old to learn. She is blessed to be a stay at home mom that homeschool's their daughter.
Jessica Kotrla
Class Coordinator & Production Manager
Jessica was born and raised in Oklahoma, spent 10 years of married life in Atlanta and now lives in Texas with her husband (since 2000) Keith and their 3 teenagers. She holds a bachelor's degree in English with a minor in education and a master's degree in School Library Media.  She is a former high school English teacher and former school guidance and academic director. Jessica has homeschooled her kids since 2009 and joined the NYT community in 2018 where she has served as a parent volunteer on various committees, Standing O Lead, House Manager, Class Coordinator and Day Camp Coordinator. She enjoys great books, any music and eating her vegetables with a side of junk food.
Kristi Vaughn
Special Events Coordinator/Director/Instructor
Kristi's family joined NYT in 2017 and have been hooked ever since! Her music background is almost exclusively in church, but she has dabbled in the secular world as well. Her husband, Cody, and daughters Ashton and Kaitlyn are her greatest treasures. She is an ardent admirer of all the brilliant and beautiful ways we can learn to use the gift of the arts to worship our Creator! 
Kristi and her husband have led worship teams all of their adult lives. She has also had the opportunity to direct choirs, and has sung professionally on and off over the years. She's a teacher at heart, homeschooling her children, as well as serving in children's ministry since the age of 13. Music and teaching young people are 2 of her most favorite things, and she is honored to be serving at the junction of those passions at NYT! What a privilege it is to help guide young believers in honing their gifts to bring glory to the name of Jesus!
Nancy Paffie
House Manager
Nancy has been involved since the beginning of NYT with her husband Joey and 6 kids (Sullivan, Baker, Brady, Sydney, Sammi, Sadie).  They have lived in the Woodlands area for 22 years.  Other than theater, she enjoys being involved with her church, hanging out with her family, vacationing, reading, hiking, building sand castles, walking and talking with her kids, and soaking in the morning sun on her porch with coffee and Jesus.
Nancy earned her bachelor's degree in early childhood education from Stephen F. Austin, and went on to teach kindergarten for seven years in Spring ISD. Since then, she has absolutely loved being a stay at home mom and homeschooling her kids. Nancy loves Jesus with all her heart and is truly passionate about seeing kids grow through a relationship with Him.
Katie Collins
House Manager
Katie is originally from Alabama and relocated to Texas in 2017. She met her husband, Michael, while attending college in Montgomery, AL.  In 2008, Katie  began her career in the insurance industry. Katie and Michael have two daughters, Virginia and Ainsley.
Katie got involved with NYT in 2018 when Virginia participated in The Lion King. It is the ideals and community of NYT that sets this organization apart for her and her family. Katie loves the Lord and is over joyed to be a part of a group that teaches children to use their gifts and talents to glorify God.
Jill Adolph
Prayer Team Coordinator
Jill is originally from Michigan but has made Spring, Texas her home for the past 12 years as a stay-at-home, homeschooling mom to her two beautiful daughters. Before the privilege of staying home with her girls, she loved working as an orthodontist assistant in Michigan, Ohio and Florida. She has been married to her husband Steve for 22 years. Her family enjoys traveling, game nights, hosting events and get togethers, and helping others. Musical theater entered their lives five years ago and it has been an exciting adventure ever since.
NYT's full dependence on God's vision, heart and leadership of the organization is what Jill and her family have come to admire about NYT and believe it's what sets them apart. Jill has enjoyed serving on several parent committees such as props, mics, green room, hospitality and sets. But her favorite role has been as Program Manager as it not only allowed her to get to know the cast members and families better and work alongside excellent staff members and directing teams, but also to build upon hidden talents and abilities that God wanted to reveal to her. She has discovered that NYT does not exist only for the kids to grow in the ways God created them, but also for the parents.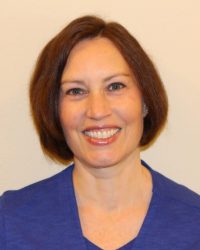 Judy Doyle
Summer Camp Instructor & Show Costumer
Judy is thrilled to be a part of the NYT team coordinating summer camp. She grew to love theater while working on the costume committee in 2019 and then serving as costume chair in 2020. Her organizational skills and enthusiasm for learning gave her 11 years of success teaching as a certified public school teacher, and now as a homeschool mom. Currently, she is the Activities Director for a local homeschool group, teaches a 1st-3rd grade history class, has a small business, and enjoys playing several musical instruments.
Emily Amos
24HR Musical Coordinator
Emily was born in College Station, Texas but was raised in the Rio Grande Valley. There she met and married her high school sweetheart Greg Amos. They have two daughters, Lily and Rory. The family attends Faith Bible Church on Research Forest where Emily and Greg are blessed to serve as youth small group leaders and group leaders in the Re|engage Marriage Discipleship Program.
Emily coached girls homeschool volleyball for 6 years with the now retired SATCH Lady Mavericks. She also dabbled in theater all through junior high and high school and grew up watching many, many old musicals on TV and still loves them. Her top three favorite musicals are Singing in the Rain, The Sound of Music, and My Fair Lady. 
---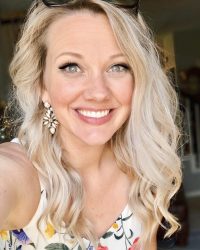 Aimee Bowles
Director
Aimee trained in singing, dancing, and acting from age three through college. Blessed with a rich choral life, she has enjoyed singing in incredible choirs all through high school, college, and into adulthood. At LSU, she began to serve in the worship band at her college ministry. Since then, she has continued to serve in this way, and now helps lead others in worship at her church (Redeemer Church) in Tomball, alongside her husband, who serves as the executive pastor and worship leader. In theater, she has been a featured dancer in the ensemble, held side character and principle roles, and painted sets. While she has not performed in some time, she often jokes that she would "come out retirement" for the chance to play Glinda in Wicked.
In her "spare time," she directs a Classical Conversations campus in Tomball and plans Disney vacations for families. She loves traveling, decorating really early for holidays, and being with her husband Kevin, and their four amazing kids: Judah, Canaan, Annie, and Hallie. Aimee categorizes herself as someone who is "easily moved," as pretty much any form of beauty (a pretty day, a majestic little league home run, literary passages) can cause her traitorous tear ducts to activate, but music stirs in her soul such joy and worship of the great God who created this beautiful means of expression.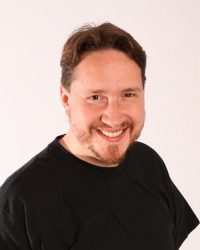 David Brooks Horn
Director
David has been a director with NYT for three years, through numerous shows including Music Man Jr., Narnia: The Lion, The Witch, and The Wardrobe, Willy Wonka, and Shrek Jr. When not directing, he enjoys acting in the Lone Star Summer Musical, composing music, and leading worship at St. Dunstan's Episcopal Church. He has a lovely wife, Diana, and his pride and joy, his son, Lucius.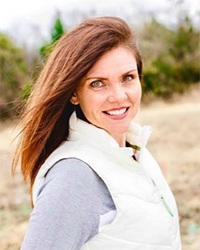 Holly Jasso
Director and Instructor
From a young age, Holly has been directing and performing in church and for family. Every Christmas her family would take a seat as she and her sisters would reenact the story of Jesus, costumes and all. In 2005, she earned her bachelor's of fine arts in theater from Sam Houston State University with a teaching certification. Her credits include: Anything Goes (Charity), Cinderella (Queen), Shadow Box (Agatha) and was a costume designer for Romeo and Juliet at Sam Houston State University. Holly was the assistant director for CYT's, The Sound of Music and The Wizard of OZ and assisted choreography for Godspell. She enjoys spending her time singing, studying theology and reading to her little love bugs, Caleb and Danika.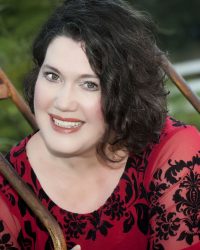 Lisa Morales
Director and Instructor
Dr. Lisa Morales' musical journey began at the age of three with Suzuki violin lessons at Oklahoma City University. As a violinist with the Charleston Youth Symphony (SC) and violin performance major through college, she studied with Dr. Won Mo Kim (Charleston Symphony Orchestra), Tiberius Klausner (University of Missouri – Kansas City), Dr. Donald Portnoy (University of South Carolina), and Leonard Feldberg (University of New Mexico).  Vocal studies with Drs. Aija and James Shrader included master classes with the renowned vocal pedagogue Richard Miller of Oberlin Conservatory followed by a year of intensive study with Florence Birdwell (teacher of Kristin Chenoweth and Kelli O'Hara among others). While on staff at Tulsa Opera, Dr. Morales worked with nationally and internationally known singers, directors, and conductors and developed an opera appreciation course in conjunction with the University of Tulsa. Recently, she continued advanced study in the field with vocal pedagogy and conducting institutes at Boston Conservatory, Southern Methodist University, and the University of North Texas. Additional graduate coursework at the University of Houston-Moores School of Music has enabled her to learn from Professor Melanie Sonnenberg and the generous voice faculty associated with MSM.
Dr. Morales' students are successful performers and have been welcomed into the Houston Grand Opera High School program, Sam Houston State University musical theater and theater programs, the University of Houston-Moores School of Music, Wichita State University musical theater program, and Oklahoma City University Petree School of Music, to name a few. Additionally, students who have trained with Dr. Morales are now featured singers and performers in various semi-professional and professional venues, including Disneyland in Orlando!
Dr. Morales has worked in higher education for over 20 years, developing curriculum, establishing and building programs, and designing extracurricular activities. Her research interests focus on the interdisciplinary nature of learning and encompass vocal health, the connection between bel canto and musical theater style singing techniques, performance practice and programming, and the economic impact of war/effectiveness of reconstruction efforts within two primary contexts: the War of 1812 and the Marshall Plan. At LSC-Tomball, she provides leadership for the direction of the music program, teaches honors music appreciation and private voice students, and directs vocal ensembles. Previously, she has served on the faculties of University of Tulsa, Northwestern Oklahoma State University, and North Central Texas College.
Jim Hallford
Director and Instructor
Jim's love of music was realized in his childhood, and though there were relatively meager opportunities in his small northwestern New Mexico town, his parents helped him find a piano teacher, enroll him in band in school, and encouraged him to sing in the small church adult choir as a teen. His uncle gave him his first Harmony brand guitar and his grandma bought him his first trombone and he was off.
After a year of college, Jim found what he thought was the perfect blending of his faith and his music and toured across the U.S. with a music and drama ministry where his faith was sharpened like never before. He later graduated with a bachelor's of fine arts with a vocal emphasis and teacher's K-12 certification from Stephen F. Austin State University and served on church music staffs for the next nine years conducting choirs and orchestras before going into public education where he has taught for more than 20 years in the Klein Independent School District. He has also taught piano, voice, guitar and low brass instruments privately since graduating from college.
Jim co-founded a youth musical theater ministry company here in the Houston area in 2006 and has served as an acting/assistant director, vocal director and orchestra director in shows such as Fiddler on the Roof, Les Miserables, Cinderella, Narnia, Godspell, The Sound of Music, and Peter Pan. Jim and his artist wife Shen home-school their kids in Spring. He enjoys golf, juggling, reading, apologetics, hanging out with men better than himself, and sitting in his "holy of holies" with his Bible.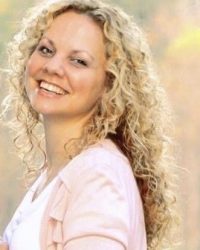 Katrin Young
Director
Katrin Young has been in love with music her entire life. She earned a bachelor's degree in music education from Texas Woman's University. Katrin taught in public school as a choir director for two short years before deciding to be a homeschooling mom. She has directed various choirs, and has given private piano lessons for the past 20 years. Katrin does life with her husband, Jonathan, and her four kids- Carter, Mitchell, C.J. and Aria. She considers music a beautiful gift from the Lord, and turns it into ministry every chance she gets.
Kristel Williams
Vocal Director
Kristel Williams is a mother of three dramatic children and lover of Jesus and all things musical! She started singing in church from the time she was 5 years old and has led worship her whole life! Kristel has vocal directed for Playhouse 1960 theater for 3 shows and one teen camp with NYT. She is looking forward to working with your kids and watching them grow.
Jaylyn Richards
Choreographer/Instructor
Jaylyn is a Colorado native (but got to Texas as soon as she could)! She began her journey in performing arts at a very young age when she was signed on with a successful talent agency. There, she learned concepts of public speaking, working behind a camera,  and lessons that she still carries with her today. Soon after, Jaylyn began to study dance which became a predominant part of her life from her elementary years to college. She studied ballet, tap, jazz, lyrical, and a little acro. Once she became a member of her studio's company, she spent years performing at local events and across the country, including SeaWorld and Disneyland. She also competed at dance conventions and received training from Master Dancers that were frequently brought in as guest teachers at her studio. Jaylyn also was a member of her high school's award winning POM squad. During her time there, she competed at nationals in Florida twice. Jaylyn was honored to be a featured dancer and have pieces of her choreography highlighted in this televised competition.
Along with dance, Jaylyn also has a love for theater and has fond memories of  being in musicals, a theater troupe, and learning from some very talented people as a student director. She studied nursing and theology in college, which seemed to go hand in hand as a RN. Jaylyn found nursing to be quite a ministry, serving the sick and trying to be the hands and feet of Jesus to her patients and their families. 
After college, Jaylyn met the love of her life, Jason and they now have six wonderful kids, Hannah, David, Abigail, Rachel, Andrew, and Elizabeth. She has a heart for serving and  missions. One of her favorite moments on the mission field is putting together a dramatization of the message of the gospel (because of a language barrier) and performing it for a village in Senegal, Africa and Tijuana, Mexico. She has gone on missions to many countries and served at numerous ministries including Focus on the Family, Youth Alive (where she got to work with one of her role models, Christine Caine) and Oral Roberts Ministries to name a few. She also loves kids and is happy to get to serve the NYT community.
Katie Terrill
Director and Choreographer
Music and dance have influenced Katie's life from a very early age. Piano is her first love, which she has been playing for over 30 years. She has additional training in clarinet, flute and participated in an all girl's choir, as well as theater, her favorite role being Meg, from Little Women. Dancing for over 10 years with various studios including Margo Marshall, she continues to bust a move at home, to which her kids always give an eye roll. Later she went on to direct a girl's choir of her own as well as children's choir through church.
Katie has an eye and ear for detail and loves polishing choreography and choirs to perfection. She currently plays piano for worship at Redeemer Church in Tomball where she attends with her husband, Grant and her three kids, Audrey, Violet and Hudson. When she's not homeschooling her kids, she enjoys organizing and eating Mexican food.
Madison Stone
Director and Instructor
Madison has been active in theater since the age of fourteen. Her parents enrolled her in theater to help her overcome her natural shyness. In theater, she not only found her voice, but discovered like-minded, creative friends, and a passion for performance. Over the years, she has been blessed to experience theater in many aspects including the technical production and the performance side. This is her third year to serve as instructor with NYT for our young thespians and she looks forward to seeing them learn and grow.
Erica Gallegos
Director, Choreographer and Camp Staff
Erica Gallegos has been performing for over 18 years and is passionate about spreading the love of Jesus in every avenue that is brought her way, especially the Performing Arts. "I have found that the people who are usually drawn to the arts the most, are those that have a desire to be heard and to make an impact on people, their city, or even the nations for the better. THESE are men and women after God's own heart!"
Erica works as a certified figure skating coach, here in Houston; as well as a choreographer and dance instructor for Magnify School of Dance for over 4 years. She also has years of dramas and musicals, show choirs and formal choirs, and vocal competitions under her belt. These include performing at Epcot (Disney World, Orlando), Lincoln Center (Manhattan, NYC), The Miller Outdoor Theatre, The Wortham Theatre Center, and Discovery Green Park (Downtown Houston). She has served as, Assistant Director for NYTs musical production, Frozen Jr., and Choreographer for NYTs musical production, Matilda.
Carla Prescott
Director/Choreographer/Instructor
At an early age, Carla Prescott developed a passion for pursuing excellence in the arts as a way to glorify God. Growing up, youth theater was a highlight of her activities and being able to do community theater with her sisters and her father is an experience she will never forget. As she ended high school, she recognized a love for choreography and spent a summer choreographing for the same youth theater.
Pursuing dance performance, in addition to choreography, Carla chose to study Dance Education at Hope College. She completed her student teaching at the Chicago Academy for the Arts, and graduated with awards in both Dance Pedagogy and Choreography. While at Hope she studied under incredible teachers such as Steven Iannacone (Nikolais Dance Theater), Maxine DeBruyn (Martha Graham), and Linda Graham (Dayton Contemporary Dance Company). Carla danced with Hope College's company, Strike Time, that went into the public schools teaching about the art of dance. She also performed with and was the artistic director of the company Sacred that was a ministry to area churches.
After completing her degree, she spent three years performing with the company Ad Deum in Houston, TX. This opportunity gave her the chance to perform and learn from teachers and choreographers from all over the country including: Randall Flinn (Ad Deum), Stephen Rooks (Graham Company), Hope Bokin (Alvin Ailey Company), and Caleb Mitchell (Houston Ballet). During that time she also helped direct and choreograph for Ad Duem's second company. Her choreography was selected to open Project Dance in Time Square in 2005. During this time, she taught dance in Houston at studios and city schools where she partnered with the programs 21st Century and Young Audiences.
After meeting her husband Andy, they moved to Calgary, Canada. In Calgary, she performed with Corps Bara Dance Company and studied ballet at the Alberta Ballet School of Dance. Upon returning to the United States, three years and two kids later, she moved to The Woodlands, teaching for several local dance studios and both choreographing and directing the Ballet Excelsior Trainees for one year. Now as a mother of four daughters, homeschooling and teaching her girls performing arts, she is thrilled to use her experience and love of dance to serve the NYT community.
Jacob Major
Choreographer and Camp Staff
A Houston native, Jacob Major is the oldest of seven and a recent graduate of Elon University's Bachelor of Fine Arts Music Theatre program. He grew up performing in musicals with CYT Houston, HFAC, and TUTS and training in tap, jazz, and ballet at Payne Academy of Ballet and Woodlands Civic Ballet. During his senior year of high school, he choreographed Thoroughly Modern Millie and Oklahoma for CYT Houston, and has since taught numerous dance classes and camps for CYT as well as private dance lessons. Since his freshman year at Elon, Jacob has been very blessed to work in professional regional theatre each summer across four different states. Jacob will be moving up to NYC in late August to continue his career as an actor.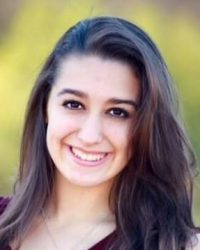 Jenny Gellagos
Choreographer and Camp Staff
Jenny Gallegos has been dancing for over 13 years and is passionate about sharing God's love with children and adults through the art of dance. She loves teaching and has been a dance instructor for Magnify School of Dance for over four years. Jenny specializes in ballet, jazz, lyrical, partner dancing and worship dance. She is also a charter company member for The Magnify Dance Company.
She is also a professional choreographer. Jenny has served as the dance director/choreographer for Joyful Sound for multiple years and has choreographed multiple shows for NYT (such as Disney's Beauty and the Beast, NYTs 24 Hour production of High School Musical, and guest choreographer for Willy Wonka).
Justin Ray
Choreographer and Camp Staff
Justin began his theater training with CYT/CCT San Diego during his junior year of high school. He started taking dance classes while getting an AA degree at a community college. Justin continued training in acting and singing while simultaneously working professionally in local San Diego theaters. He received an 8-month intensive dance scholarship from the Academy of Performing Arts in San Diego. Not long after, he transferred to UC Irvine majoring in drama for a short while before joining the Chicago company of Wicked. After 18 months performing in Oz, Justin decided to move to Hollywood to pursue an acting career in TV/Film. He has since starred in a few independent feature films and occasionally returns to the stage. Some of his favorite theater credits: Wicked (Ensemble), CATS (Rum Tum Tugger), West Side Story (Riff), Gypsy (Tulsa), Music Man (Tommy Djilas). Some Film credits: 1 Chance 2 Dance (Netflix), Disaster LA (On-Demand), Attack of the Killer Donuts, Fortune Defies Death, Living with Models (YouTube).
On a personal level, Justin has been a Christian for most of his life. He remembers accepting Jesus Christ as his savior while praying with his father when he was 5 years old and he has lived in faith ever since.
Savannah Alexander
Choreographer and Instructor
Savannah has been a part of NYT since its first show in 2014. Theater has been a passion of hers ever since she was seven when she took her first theater class with CYT. She has lived in Texas her entire life with her parents and three siblings. Her hobbies include reading, creative writing, and shopping. Savannah is thrilled to get to work with NYT kids, and can't wait to see how God works his wonders through the gifts of your children.
Alex Harris
Choreographer and Instructor
Alex is a senior at Sam Houston State University. She has loved every show she's been a part of and NYT has a very special place in her heart. Alex has been teaching choreography for six years for various shows and classes and has most recently choreographed Joseph and the Amazing Technicolor Dreamcoat with her longtime friend and mentor Rebecca Cary. Her favorite part of NYT is seeing the cast grow into their diverse and creative talents; and then seeing them use those talents for glorifying God.
Sara Morris
Instructor
Sara was born and raised in the Houston, Texas area. She grew up dancing at a local dance studio until she joined and helped lead her high school's drill team. Sara earned her bachelor's degree in Human Development and Family Studies from the University of North Texas, where she also met her husband, Vincent, and began teaching dance. After having her first baby and moving back to the Houston area, Sara's been staying home with her children and teaching dance classes at local dance studios and schools. She's been married for 6 years and has 3 children: Calla, Clifford, and Crislyn. Her husband is a musician and band director, so their family is passionate about sharing their love of the arts with the next generation. Sara has previously worked at a pregnancy resource center and experienced issues with infertility, so she loves to come alongside others on their pregnancy journeys and is pursuing becoming a doula.
Bailey Alexander
Instructor and Camp Staff
Bailey is fresh out from under the graduation cap at 18 years old. Her passions outside of theater include photography, reading, and dancing with her grandpa. Bailey's original intention when it came to musical theater was to only help out behind the scenes. When her sister caught the theater bug, however, she convinced Bailey to give the stage a try. Her "training" began as an eight year old at a summer camp and has since included numerous musicals and voice, dance, and drama classes, as well as learning about the many functions of what goes on behind the scenes. While she still has much to learn, Bailey is always eager to share her love for theater and the grace of God.
Victoria Tamez
Instructor and Camp Staff
Tori just completed her second year at Lone Star College and will be transferring to Sam Houston State University for a major in entrepreneurship. She has a passion for singing, dancing, acting and photography. Tori is currently a dancer in Magnify Dance Company, and is also an alumni of Joyful Sound Performance Company.
Reagan Smalley
Instructor
As a former student, Reagan's passion for theatre was cultivated and developed through this organization and she is excited to instill that passion in the next generation of NYT students. She has a bachelors degree in Theatre from Biola University in Los Angeles, California. Reagan's prayer is that she may help develop your child's passion for theatre as well as their relationship with Jesus Christ. She believes that our God is a creative God and through the power of theatre we can bring honor and glory to His name.
Jillian Parks
Camp Instructor
Jillian is an incoming senior at College Park High School. She has been with NYT since the beginning, and has performed in over 20 musicals, volunteered at so many day camps, and taken classes for as long as she can remember. Theatre has always been apart of her life, and using it as a form of worship has been a major blessing in her life. Jillian is so excited to work with the little ones this summer and hopes they will have as much fun as she does!