NYT is a Christian Ministry with the mission of engaging students in life changing experiences through the performing arts. 
4 STARS OF FAITH
At all of our camps and programs, we strive to embody and teach the "Four Stars of Faith" based on Proverbs 3:5-6.
STAR 1 "TRUST IN THE LORD WITH ALL OF YOUR HEART"
Give your whole heart to Jesus Christ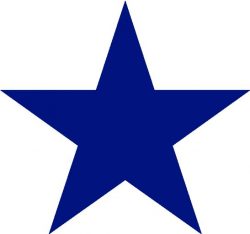 STAR 2 "LEAN NOT ON YOUR OWN UNDERSTANDING"
God's Word is the final authority on matters of faith
STAR 3 "IN ALL OF YOUR WAYS ACKNOWLEDGE HIM"
We were created to glorify God in all things
STAR 4 "AND HE WILL MAKE YOUR PATH STRAIGHT"
When we trust and believe in God's ways and promises, He will take us on an incredible journey
---
STATEMENT OF FAITH
God is Triune: One God in three persons: Father, Son, and Holy Spirit.
Jesus as Savior: We believe in the deity of our Lord Jesus Christ, in His virgin birth, in His sinless life, in His miracles, in His vicarious and atoning death through His shed blood, in His bodily resurrection, in His ascension to the right hand of the Father, and in His personal return in power and glory.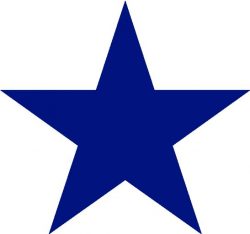 Authority and Inerrancy of Scripture: We believe the 66 books of the Bible to be the inspired, the only infallible, authoritative word of God.
Creation: In the beginning, God created the heavens and the earth and all that is within them, and it was good. Humanity is created in the image of God. God created each person with intentional purpose.
Sexuality: We believe that God created marriage to be between one man and one woman. God created man for woman and woman for man and any variation of this goes against God's design for humanity being created in His image. NYT recognizes that the fallenness of this world results in bent and broken human desires, but we believe the faithful response to those desires is a celibate life devoted to Christ.
Gender: God created man and woman distinctly and saw that it was very good. Therefore, we believe that a faithful life is lived in light of a person's God-given gender at birth.
Sin: For all have sinned and fall short of the glory of God.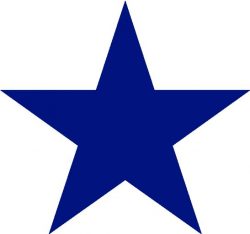 Salvation: Salvation is by grace alone, through faith alone, in Christ alone, not by works.
---
OUR HISTORY
The history of National Youth Theater can only be explained through God's timing, prayer and providence. In 2013, after 20 years with Christian Youth Theater (CYT) and Spotlight Theater in Chicago, Justin and Rachel Parks began a new theater group in Chicago which they named National Youth Theater (NYT). The theater was started in the Chicago area as a model to be adopted by communities across the country. Houston was the first to believe in it and adopt it. The vision was for a program that could be easily adopted by Christians who love God, love kids, and love theater (in that order) – and is still the same vision today.
Founding members Melissa Jacobs and Jane Hallford decided to launch a new-after school, Christian, theater arts program in the Spring, Woodlands, and Magnolia areas. Shortly thereafter, they recruited Jennifer Chidester to be their Operations Manager, and she quickly became an integral part and founding member of the organization.
Jane reached out to Justin, friends and former colleagues, to let him know about their first theater camps called "Musical Fusion," which debuted in June 2014. The Parks family visited the area to observe the full-capacity day camps. Justin was impressed with the Christ-centered like-mindedness and the team that had formed in such a short period of time.  After the success of these initial camps, Jane & Melissa agreed that this new group would adopt the name of "National Youth Theater." It wasn't long until, with prayerful consideration, that God moved the Parks family to their new home in The Woodlands to form the artistic team for NYT's first full scale production of "Peter Pan."
Justin brought his 20 years of theater experience (acting, producing, directing, and managing) to the NYT team, while Melissa, Jane, and Jennifer provided the organizational framework along with their decades each of combined ministry, music and theater experience.